As someone who helps lady bosses craft beautifully branded looks for their online businesses, it should come as no surprise that I absolutely ADORE pretty stock photos.
When I ran my book blog over at Read and Seek, I used to take my own photographs, and I fell head over heals in love with styled flatlays. So when I started Polished Pages, I thought I'd continue by shooting my own styled photographs. However, once baby arrived, it became difficult to continue this passion since my time was limited. I needed to find an alternative because I knew how absolutely vital it was to curate an aesthetically pleasing online appearance for my business!
Enter, stock photographs!
Stock photographs means that there's no more excuse for poor quality pictures on your business profiles! There are plenty of free resources out there to help you create a space you can be proud of.
I opted to go for a paid membership.
Now, I know for a new business, investing in styled stock photos can seem unnecessary. I've been there, my friend! A couple months ago, you'd find me spending hours scouring Unsplash to find beautiful images for my online spaces. So don't get me wrong – it's a fantastic option if you're starting out and are not able to afford the exclusivity of premium photographs.
But, if you're tired of seeing every second business sporting the same photos as you, and would like to try your hand at styled stock photographs (on a budget, of course!) then this post is for you!
Psst… Need an extra helping hand?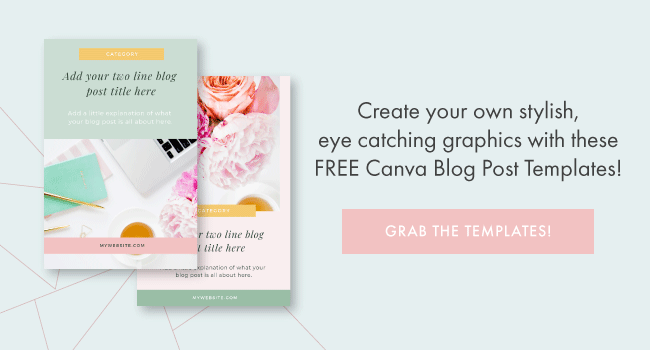 Today, I'm going to show you how to create three different graphics with just one stock photo! Which means, if you purchase a bundle of, say, 15 photographs, you'll have 45 graphics in the bag! Depending on your creativity, and the quality of the image, you could even stretch that number; getting a lot more bang for your buck!
(This post may contain affiliate links. This means I may earn a small commission if you click on certain links on this website/ related social media posts and make a purchase, at no extra cost to you. Please note that I only recommend products and services that I love and trust.)
1. Add an overlay
Adding an overlay to an image immediately gives the graphic a different look and draws attention away from the image while still providing a beautiful backdrop for your content. Play around with the opacity and colour to find something that will blend into your branding. You could even choose to extend the overlay from corner to corner to create a completely new graphic to share on Pinterest!
Pro Tip: When choosing your stock photos, be sure that the shades in the image will allow for your content to be seen clearly while sticking to your brand colours. You also want to keep in mind that the images should compliment your branding, and not draw attention away from your content!
2. Change the orientation
A simple way to change the look of an image is to rotate or mirror it. By rotating the image, you get the chance to create a completely new graphic without changing the quality or feel of the photo. Sometimes a graphic works better with a certain orientation, test out the image using different degrees of rotation and be amazed at the big difference such a small alteration can make!
Pro Tip: When choosing your stock images, try finding ones that will work if you rotate them. Example, if there's a prop that has some wording on it, will it look odd if you rotated the photo? Photos that work well when rotated or mirrored are gold! It's well worth the effort to have a look and find a few that will offer that kind of scope!
3. Focus on a specific part of the photograph
My favourite way to use one image for different graphics is to utilize the crop tool. If an image has a lot of detail, cropping the photo so that I can focus on a specific section of the scene immediately gives me free reign. For example, in the image above, I chose the flowers as my focal point and in no time I've created something new!
Pro Tip: When shopping for styled stock photos, have a close look at the details. The more detail an image has, the more options you'll have when cropping to create something new. For styled desktop scenes, have a look at the the props being used, as well as the placement of the props. If they're spread out across the image, then you'll get much more use out of it!
---
These are just a few simple ways you can make one photo work for you in three different ways. The possibilities are endless with a high quality photo!
By the way, how gorgeous are these photographs by Elle Drouin? Save time and get access to over 1,800 gorgeous stock photos for less than $25/month with the Styled Stock Society!