Service and Pricing Guide
10 Page Service and Pricing Guide Canva Template to turn those enquiries into DREAM clients who are thrilled to start working with you!
BONUS 1 ($5 value): A brandboard template 
BONUS 2 ($17 value): 10+ page instructional workbook
PLUS: All Color Joy Stock images are included inside the template!
This stylish yet functional services and pricing guide template was designed to help you set your best foot forward as a service provider – all while establishing boundaries, sharing your business values, and providing all the information your potential clients would need before making the decision to work with you.
A stylish cover and call-to-action end page
An introduction page to share more about you and your business to dream clients
3 and 4 tiered service package options pages 
Package details and project process pages
Past project, what to expect, and contact page
BONUS 1 ($5 value): a simple brandboard to keep all your brand elements in one convenient location making customization a breeze. 
BONUS 2 ($27 value): 10+ page content planner & guidebook Google doc to help you write the content so you can easily copy and paste into the Canva Template.
After you've purchased your desired templates pack, you'll receive an email with your receipt and a link to the landing page where all your files awaits. This means, no more pesky PDF download that gets lost on your computer, and unlimited downloads available for your purchase!
Use the handy content guidebook & planner Google Doc to write the content for each section in your template. Copy and paste your content into your Canva template pages, customize the styling by changing the brand colours and fonts, as well as adding your own photographs.
Once you're happy with the look of your graphics, download them to your computer in the format of your choice. Start sharing your graphics on your website or social media platforms to begin attracting your dream clients to your business and finally do the kind of work that makes your heart sing!
So, you may be wondering…
What makes these templates different?​
My templates were created with the non-designers in mind. They are polished, professional, and easy to customize without losing the functionality and style needed to convert enquiries into dream clients.
You only get one chance to make a good first impression, my aim is to help you set your best foot forward so you can step in front of your dream clients with confidence!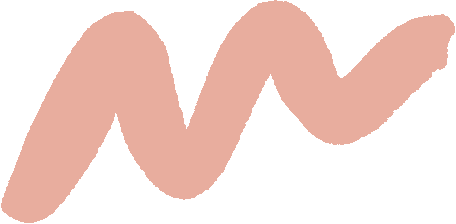 "I'm so amazed at how well it's turned out. Thanks a million. You rescued me tonight. I just enrolled a client into a premium package and had to whip this up super fast."